Get your order - no matter where.

Formulated by Skincare Experts
Designed to nourish, hydrate, and enhance your skin.

Our team are on hand to answer any questions; mail@lussotan.com
A Simple Spray That Makes
All The Difference
Your heading text goes here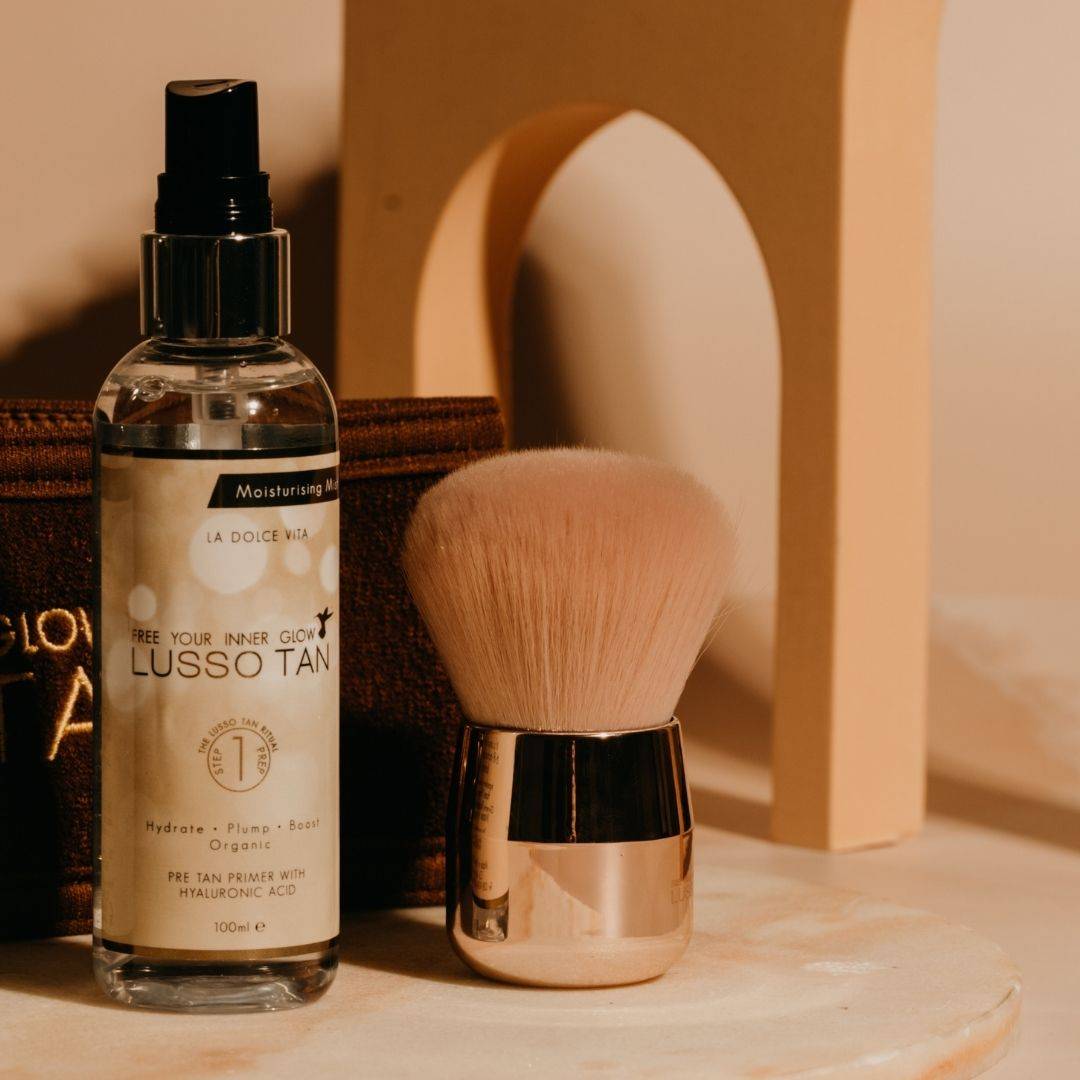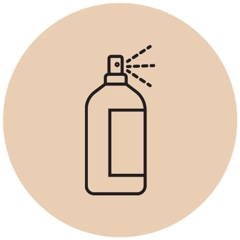 Guarantees a long-lasting glow by rebalancing the skin's pH into the ideal canvas for whatever Lusso tan you choose.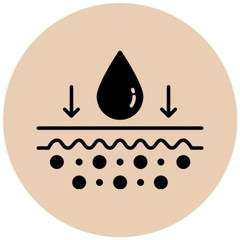 Ingredients Your Skin Will Love
With hyaluronic acid to nourish, lactic acid to improve texture, and antioxidants to repair and protect, it's a bona fide two-second facial in a bottle.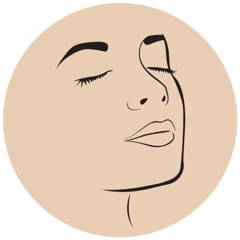 Hold mist six-eight inches from your face and neck, mist over the area before applying tan or makeup.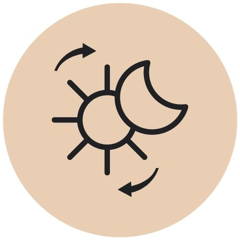 Use twice daily to refresh and revive skin.
Why GOLDEN GLOW FACE & HAND MIST?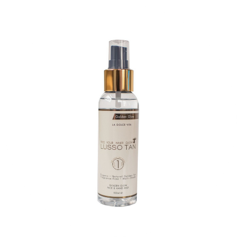 A foolproof way to get a gorgeous, even glow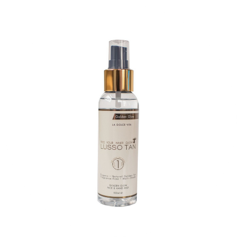 Ingredients Your Skin Will Love
Vitamins A & E work to boost skin health and banish blemishes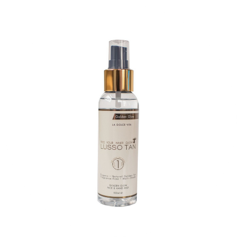 Suitable for even the most sensitive skin.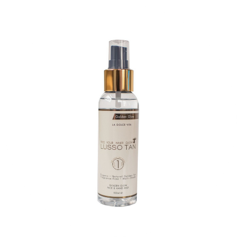 Pairs perfectly with our Sunless Tanning Brush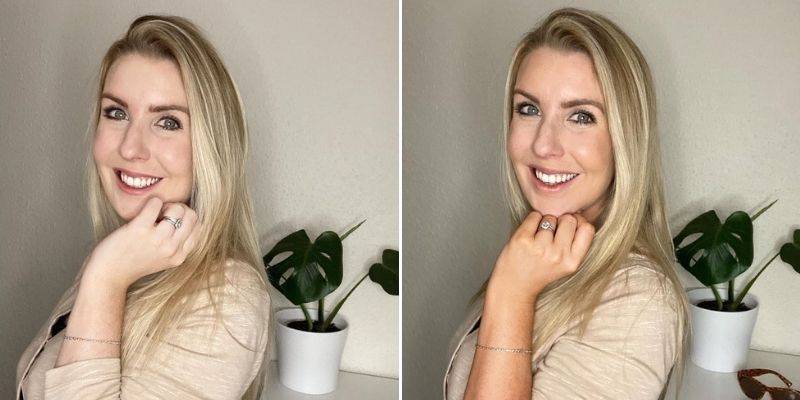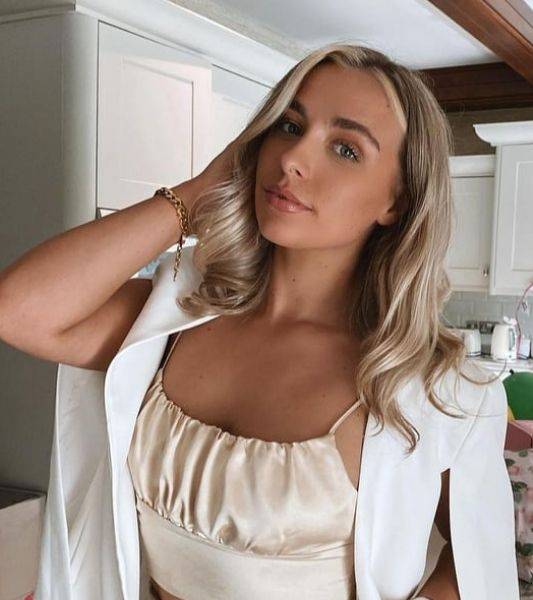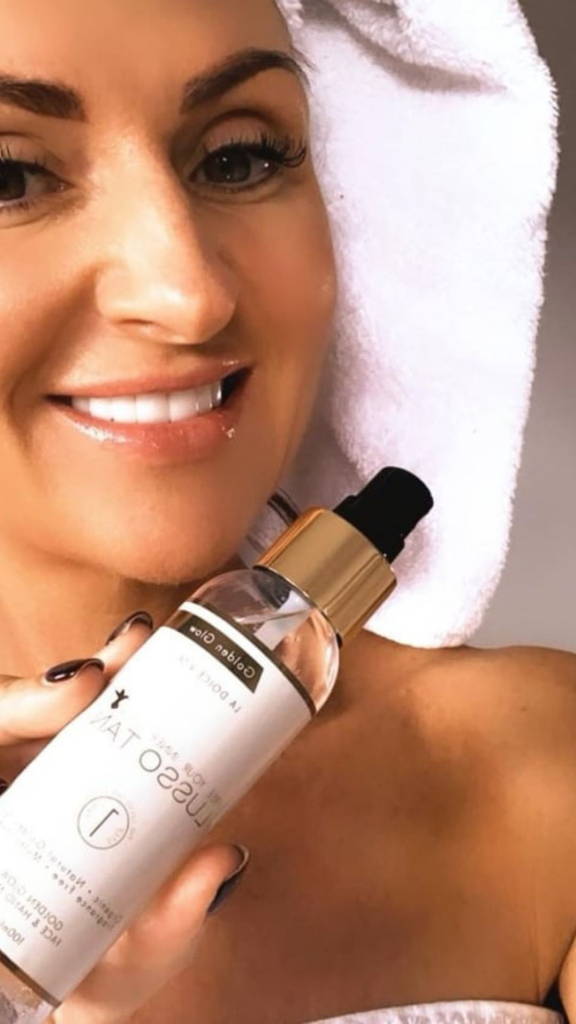 Hear From Our Glow Squad!

The kit comes beautifully packaged and the products are great quality. The brush is so soft and I love the fact you can apply the face mist during the day and not have a lingering smell.

Perfect as a wee Christmas gift - I stocked up on a few for my tan-loving friends! I know they will love the ease of the Golden Glow Face & Hand Mist with the Brush.

Brilliant! No streaks, no dark spots really even application especially with using the moisturising mist morning and night.

I love it! Flawless golden glow-i needn't have been so nervous about tanning my face, this was so easy!
Frequently Asked Questions
Are these full sized products?
Yes this kit contains full sized products and is worth £67.50.
Will this face tan clog my pores or break my skin out?
Absolutely not. Both our Golden Glow & Moisturising Mist have been formulated specifically for the face, to boost skin health and banish breakouts.
What should I do if there is a problem with my product?
Although it's very unlikely, if you have any problems with your order you can notify our customer service team on mail@lussotan.com and they will resolve very swiftly.
What payment methods do you provide?
We accept PayPal along with American Express, Visa and Master Card credit cards.